**We are aware some photos may appear upside down/sideways when viewed on certain mobile devices. We are currently waiting for our website host to fix this problem. Sorry for the inconvenience**
Our Yr and Y1 class is called Hedgehogs Class

Our class teachers are Mrs Moore and Mrs Jordan and our TA is Mrs Richardson.
Term 5!
We have had lots of fun in our outside area this week, enjoying the beautiful sunshine! We have been investigating materials, digging in the sand, riding our bikes and playing in our space station to name but a few of the activities! Let's hope this amazing weather continues.
Our new topic this term is To Infinity and Beyond! We will be looking at explorers including Christopher Columbus and Neil Armstrong.
Please click on the link below to see our Topic Overview
Although it is only the second day back, we have had fun thinking about Space, and have been building our own rockets from shapes and junk modelling, as well as having fun in our own rocket in the role play area!
We had a Maths day today and we have been learning all about positional language. We looked at keft and right, up and down, in and out, as well as some tricky 1/4, 1/2, 3/4 and whole turns!
Sport's Relief
Today we took part in raising money for Sports Relief by running a mile around our field and then bringing money in to buy some delicious cakes!
After our fun in the snow we came in and wrote a recount of all the fun we had.
We made the most of the last of the snow this morning! We had our phonics lesson outside, painting the sounds we were learning in the snow! Then we made some snow soup, went on a snow safari, investigated the ice in the water tray, threw snowballs at the sounds and wrote our names – all before playtime!
Fun in the snow
We like to go outside in all weathers and today was no exception! We put on our hats, scarves and gloves and embraced ' The Beast from the East: Part 2' in all its glory. We worked together to make a snowman, which we will write about in our English work tomorrow, made snow angels and used the snow indoors too.
We are continuing our learning all about Africa. Today, Dominic and Evan grouped the animals and wrote a list of their names during their free time.
We have also been learning about Kenya and the way of life there. We have made African jewellery, masks, looked at the Kenyan flag and wrote some facts about Kenya.
World Book Day
For World Book Day we have come dressed up as characters from The Twits: Mr and Mrs Twit, Muggle-Wump, the Roly Roly Bird and a black bird from the dead tree. Have a look at our amazing costumes.
Africa
Our topic this term is all about Africa and we are really enjoying finding out about Kenya and the different animals. This week we are learning about the features of non-fiction books in preparation for writing our own non-chronological reports. We have also been watching live African web cams to see the animals in their natural habitat, as well as making junk models of our favourite African animals!
Outdoors
We've had some extreme weather recently and we've had some extreme themes outdoors too! We've been painting with extremely long paint brushes, exploring the mud pit with our extremely large vehicles and washing our extremely dirty animals. We've also been busy in the mud kitchen making some extremely 'unique' food.
Today in Maths we have been looking at counting in 2s, and odd and even numbers. Our EYFS children have been looking at recognising numbers up to 20.
Digging Area
We've had great fun in our new digging area! We've had competitions to see who can dig the deepest hole, investigated what bugs we can find and made a worm hotel for at least 30 worms we found during exploration.
Handa's Hen
Our Continuous Provision has been centred around the book Handa's Hen, which we have been exploring this week. We have  enjoyed making silhouette pictures of African animals and the beautiful colours of sunset, helping Handa's hens find their eggs using our knowledge of the 2, 5 and 10 times tables, as well as showing our knowledge of 2d shapes in the construction area.
Developing our gross motor skills
We have been outside developing our physical skills and having fun with the parachute too.
We have also been learning about money and have been making amounts using different coins.
We have some exciting role play areas in the classroom this term! A safari jeep, an African landscape and an outdoors safari camp! The children have had great fun today pretending to be on Safari!
After half term we will be starting a new topic called Into Africa. Please look at the topic link below to find out what your child will be learning. We will also be planning a visit to Marwell Zoo for the end of the term!
.
,
A fairy Tale Village
In DT we have planned and created some houses for fairy-tale characters including Snow White, the Three Little Pigs and Rapunzel. Have a look at out final products.
We used our final pieces in Geography to create our very own fairy tale village, complete with roads, a river and bridge, forest and farm.
INTRUDER! INTRUDER!
Unfortunately, there has been an incident in Hedgehog Class! We arrived into class on Monday morning to find that there had been an intruder that had caused quite a ruckus! We looked at the clues and discussed what we thought may have happened and who the culprit could be! Have a look and see what you think…
After much deliberation we decided it must have been Goldilocks. We have spent the week looking at the book Goldilocks and the Three Bears and also  have been working on place value in Maths.
Friday 2nd February has been National Number day where we have been raising money for the NSPCC by learning about numbers. We have had lots of fun playing board games, adding dominoes, making hopscotch, and counting objects!
Playing snakes and ladders

We made our own hopscotch and found out how many bricks tall we were.

We had fun playing games and counting the spots

This afternoon we have been practising our fine motor skills and have had lots of fun with these activities!
Today we have been learning to retell the story of Little Red Riding Hood. We acted the story out and made up our own story maps to help us remember the story.
Little Red Riding Hood-outdoors
The children have been busy building a new house for Grandma, role playing the story and making yummy food for Little Red Riding Hood to take over to Grandma's house. We've also had fun in our red-themed water tray and investigating woodland creatures' paw-prints and also practising our cursive writing too.
Can you guess which traditional tale we are looking at next week (15th January)? Which activity do you think your child will like doing the most?
This afternoon (Friday 12th January) we have been outside practising our gross motor skills. We have been riding bikes, skipping and throwing and catching.
Happy New Year everybody! We hope you had a lovely relaxing Christmas break.
We have come back and got straight to work. Our theme this term is Traditional Tales and the children have been looking at the story of the Elves and the Shoemaker.
Outside, they have been making Elf hats, threading laces, and building the shoemaker's cottage – even on such a dreary day as today we like to get the children outside!
Christmas Nativity
Well done everyone for a great performance of our Christmas Nativity 'The Landlord's Cat'.

Christmas
The children have been busy getting into the Christmas spirit in Hedgehog Class.
Perfect Pizzas!
In DT we have planned, made and evaluated pizzas. We began by learning new skills such as grating, slicing and chopping food safely. After learning about the Eatwell plate, we planned a healthy pizza then we had great fun using our new skills to make the pizza and even more fun eating them!
Evan: 'I liked the flavours.'
Esme: 'I grated just the right amount of cheese onto mine.'
Nathan: 'I liked all of mine, I wouldn't change a bit!'
Happy Birthday Nillah!
This week there has been plenty of fun and cheer as we have been celebrating our class friend Nillah's sixth birthday!
We put our glad-rags on and surprised Nillah with her very own birthday party, complete with a jam sponge cake that we made by following a set of instructions.
The children have enjoyed writing invitations, making cards, wrapping presents and counting out candles for their playdough cupcakes. Have a look at just a small selection of the amazing learning we have been involved in this week:
Fun with Elmer!
This term, the children are focusing on the topic of 'Celebrations'. So far, we have looked at Diwali, Guy Fawkes and Bonfire Night, and celebrating everybody being different through the story of Elmer. Soon, Christmas will be upon us and the children are already very excited to be learning the songs for their Nativity! Here are some photos of what we have been up to over the last few weeks.
Celebrations Topic link
Today we have been having fun exploring all of the learning activities inside and outside the classroom. We have been involved in building Batman's car, writing superhero captions, building a numicon city, measuring conker rolls, weaving a super web and painting autumn leaves for our tree!
What an amazing trip to Manor Farm! The children looked wonderful in their Victorian costumes. We had great fun milking a cow, doing our chores in the Victorian house and going to the Victorian School. This week we will be writing recounts about our visit.

Outdoor Learning
We have taken full advantage of the lovely weather today and so have been busy learning through play in our outdoor area! Children have been creating concoctions in our mud kitchen, looking for bugs in our nature area, phoning superheroes in our cosy tent and creating superhero capes in our tuft tray.
A Super Inventor!
This afternoon we have looked at another Victorian Inventor – George Stephenson. He is very famous for inventing The Rocket – the first steam powered locomotive! We had great fun bulding train tracks, making models, drawing a picture of The Rocket and making an electric cirucit to make a motor work!
What a hero!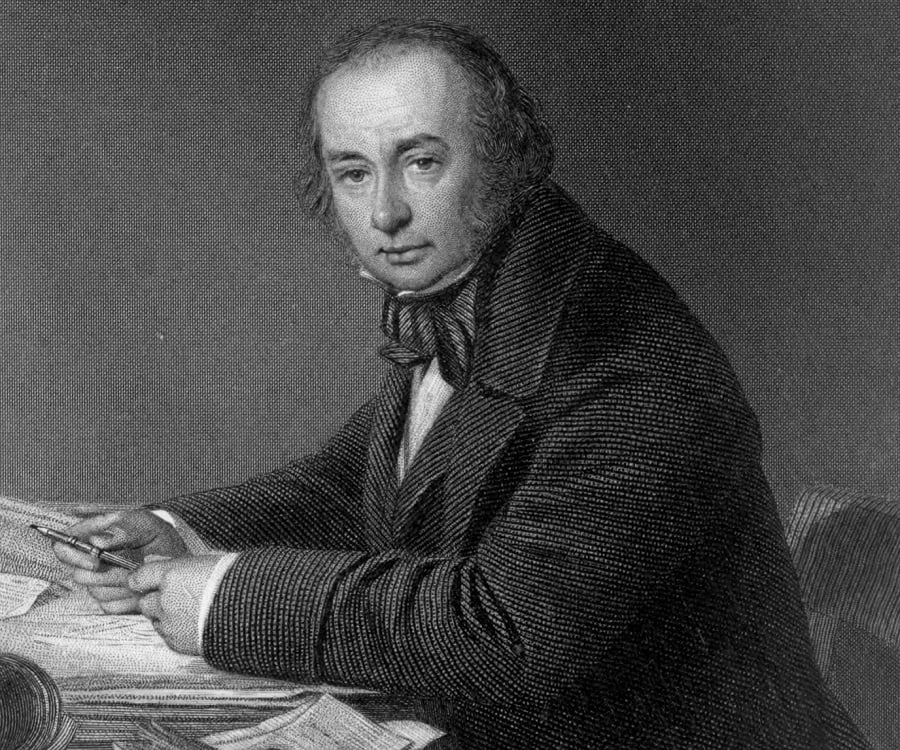 Today we have learned about a hero of the Victorian period- Isambard Kingdom Brunel! The children were fascinated by his work, particularly that on bridges and tunnels!
Oliver said 'He invented some amazing bridges'
Esme found out 'Isambard Kingdom Brunel made a tunnel that was 2 miles long'.
Cassidy said 'People were scared of his idea for a passenger railway, they thought their brains would boil as it went fast'.
We were even inspired to make our own bridges and challenged ourselves to make one that was 15 unifix long, using only 2 cups and paper!

Splish, Splash, Splosh on a rainy day!
What better way to spend a rainy day than being outdoors in our all-in-ones, splashing in puddles and exploring colour mixing!
Continuous Provision is an important part in the Early Years curriculum as it lets the children explore new ideas and concepts through play. These are the indoor activities we have planned for next week (25th September). Which do you think your child will enjoy?
OnFriday afternoon we have been practising our fine motor skills. These are very important in helping us learn how to do things like hold a pencil correctly, and write our letters properly.
Another terrible incident has occurred overnight in Hedgehogs class! The Evil Pea has escaped and has taken the vegetable hostage! Is there a Super Vegetable brave enough to rescue them…
To help Supertato, we designed our own Super Vegetables
We even did some Supertato Maths!
       Calling all superheroes!
Hedgehog class were thrown into chaos today as we received note of a terrible incident. Over the weekend our class friend Nillah was kidnapped. We were left with a set of clues to follow where we learned more about the villain that took her. Watch below as Kalley and Oliver tell you more…
                                          Awaiting video
Take a look at all of the fantastic learning we have been doing the first week back – no wonder we are all a bit tired!
Autumn Term
We are very excited to be back at school. Our topic this term is all about Superheroes and the children will be busy creating their own superheroes, making comic strips and learning about our super bodies! For a more detailed coverage of this term please see the overview below. This is what your child will be getting up to in the new Hedgehogs class!
  Learning Through Play
Our trip to Bournemouth!
Useful websites
http://www.bbc.co.uk/schools/laac/
http://www.kenttrustweb.org.uk/kentict/content/games/index.htm